Raindrops
In Raindrops room we look forward to working with you and your child at the start of their learning journey. We create an environment that encourages children to learn through discovery and meet all children at their own developmental levels, nurture their growth and foster excitement of their discoveries.
Gallery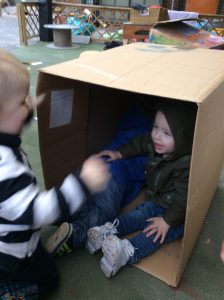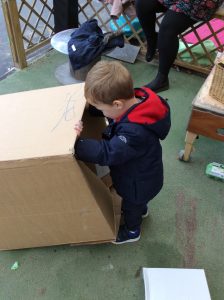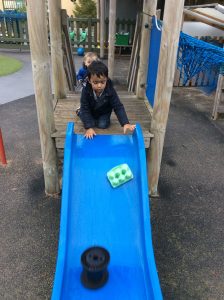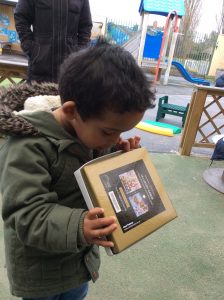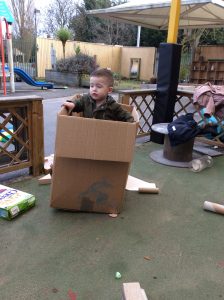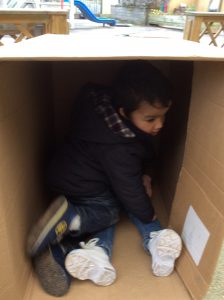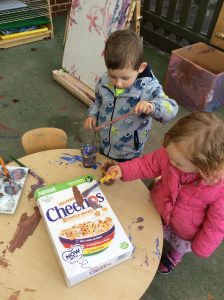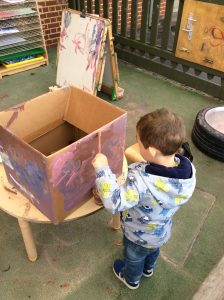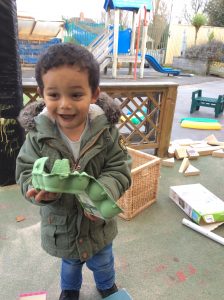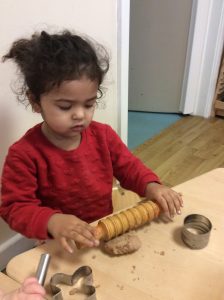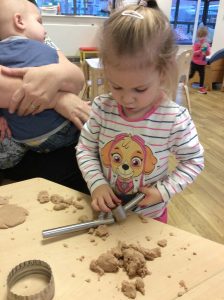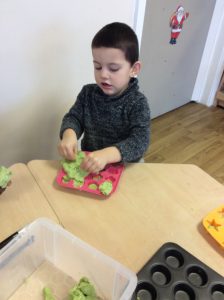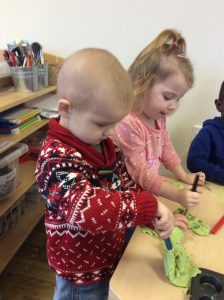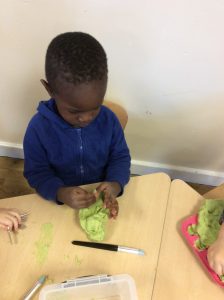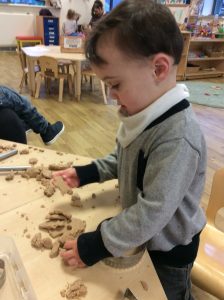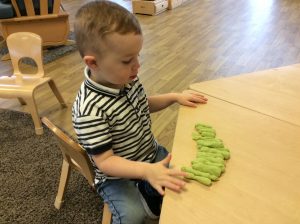 'Recyclable materials'
This week we have been exploring recyclable materials in different ways.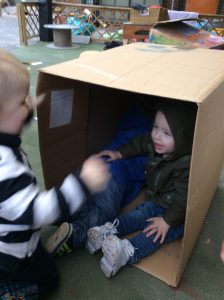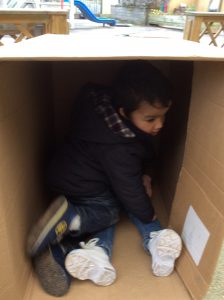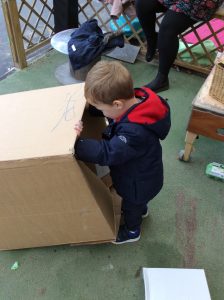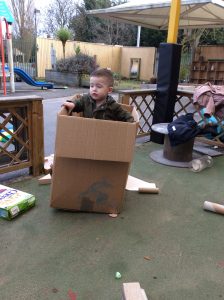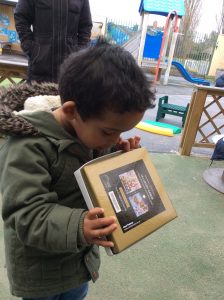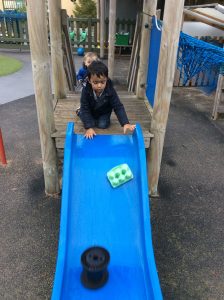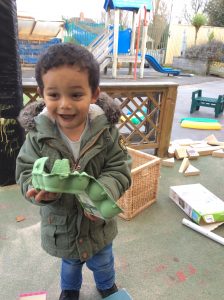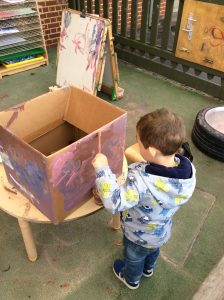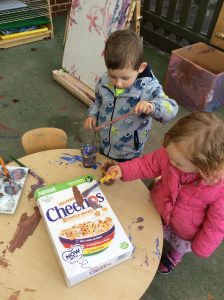 Play Dough
This week we have been busy exploring peppermint and cinnamon play dough.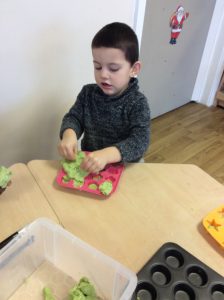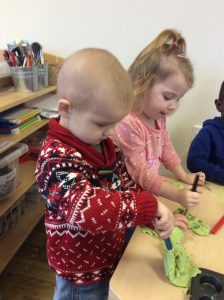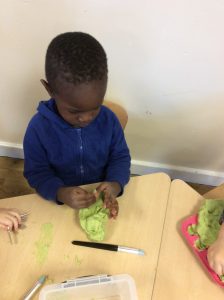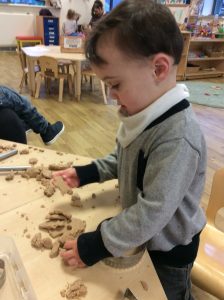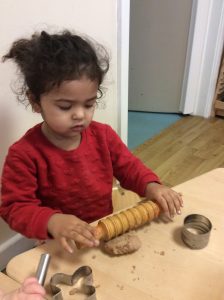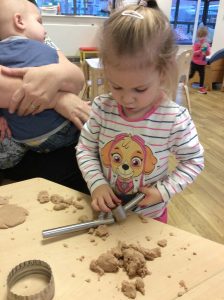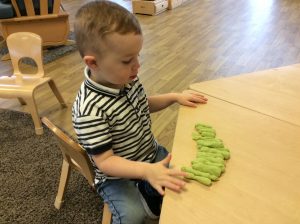 'Festive Spirit'
Raindrops have been getting into the Festive Spirit by dressing up and decorating our room with decorations and a tree.
'Exploring Our Environment'
We have explored Raindrops Room and garden. We have discovered lots of interesting objects, messy play, books and toys.
Children In Need
We have been very busy this week exploring tubes and drainpipes in the garden.
We also celebrated children in need and helped to raise money for a great cause.