Moon
A big welcome to all the children, parents and carers, old and new, that joined Moon Group this year.
To the children and staff, also a big collective 'Star Award' for their hard work!
All parents and carers, siblings, grandparents, are invited to our Sharing Time Singing sessions, every Monday from 2.55.
We all look forward to an amazing Term 2 …
Marco Giannerini
Gallery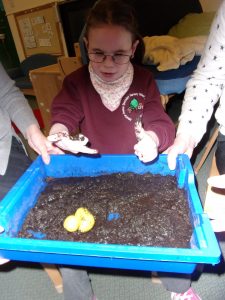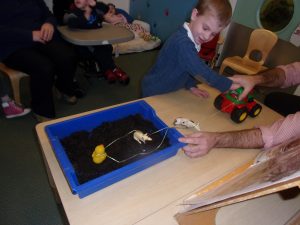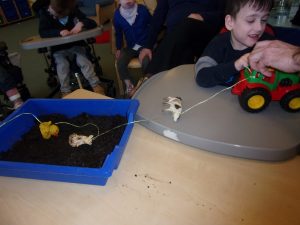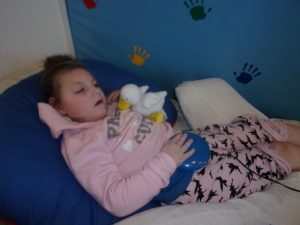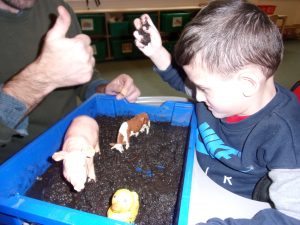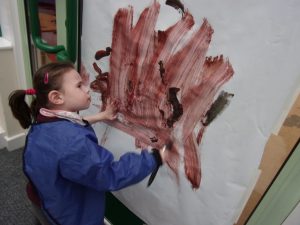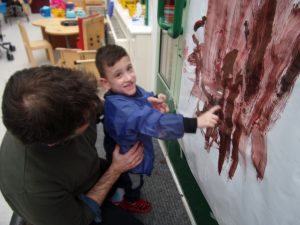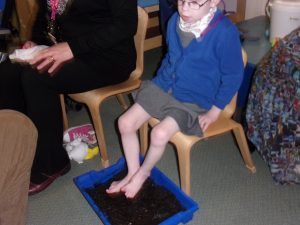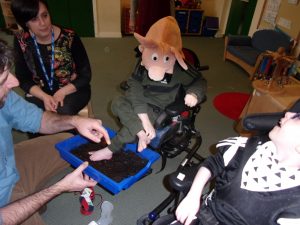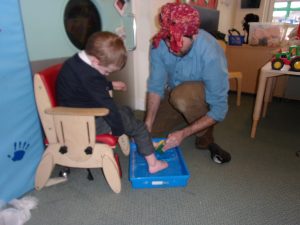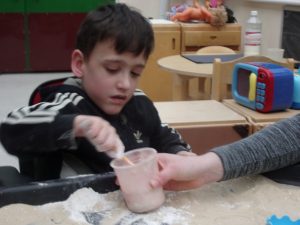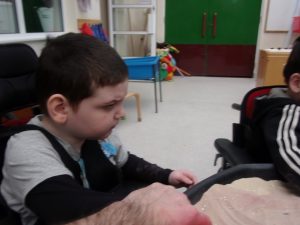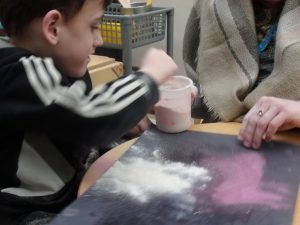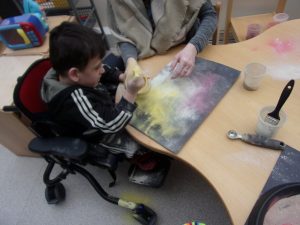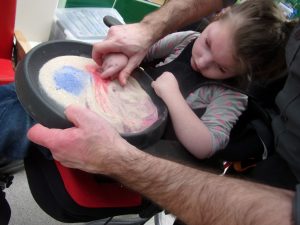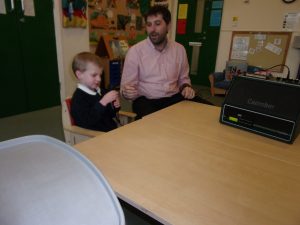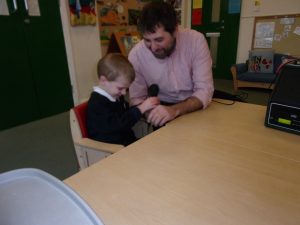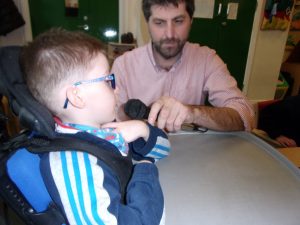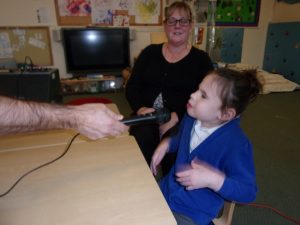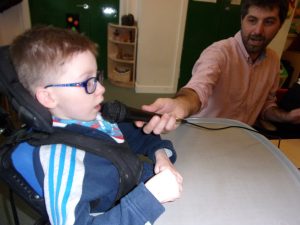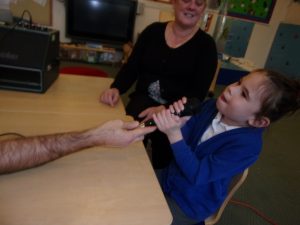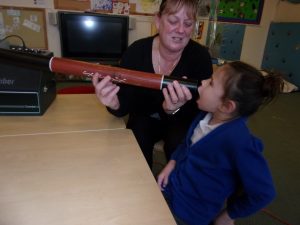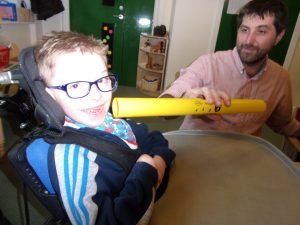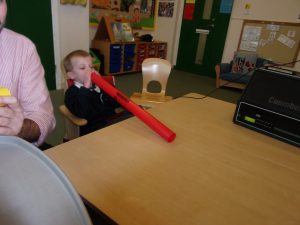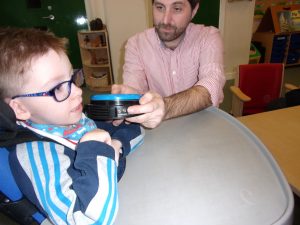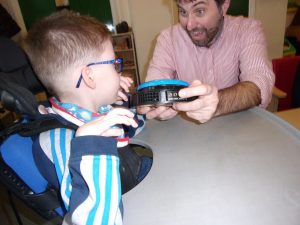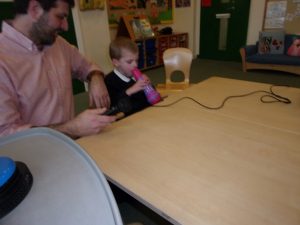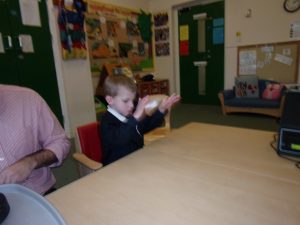 'Mud Walk'
'This Term for Literacy we've been having a Mud Walk! We painted and walked in mud, with our friends the Duck, the Pig and the Cow, and … we got stuck! Luckily Ms Wishy-washy was on the ready to rescue us and give us a good wash. All of us got to play the different characters in the story and take part in first person'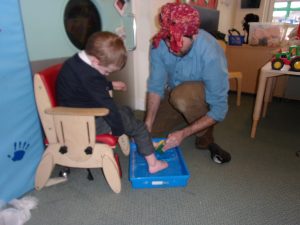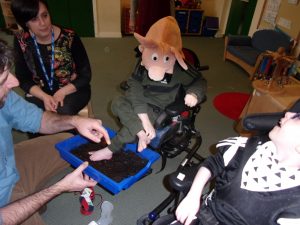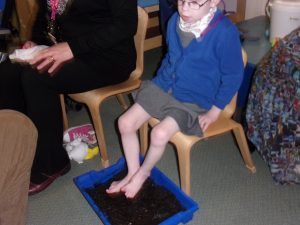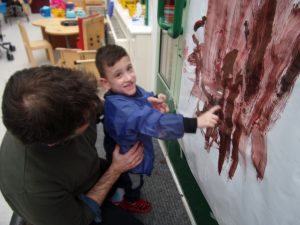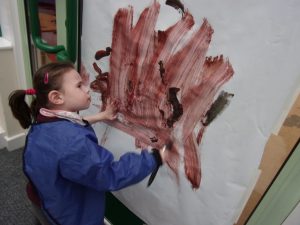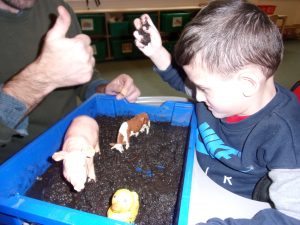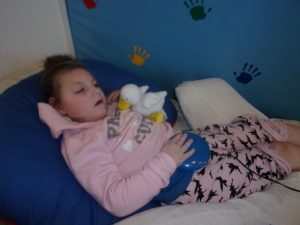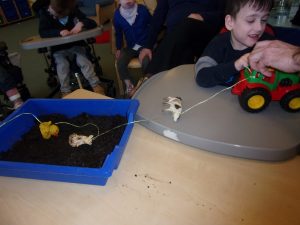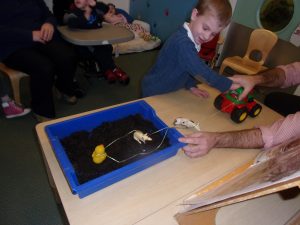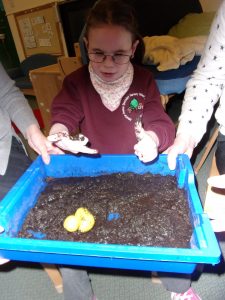 'Sand Painting'
Last week we had great fun trying Sand Painting in Moon Group. We mixed sand and different powder paint colours – but you can also just grate same coloured chalks!
Then we covered some sheets of black paper with glue and… whoosh! We sprayed and spread colour on them. 
The results are very artistic and we were very proud of them.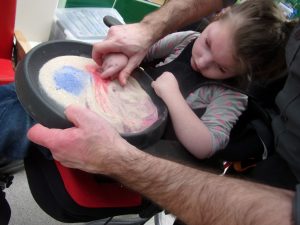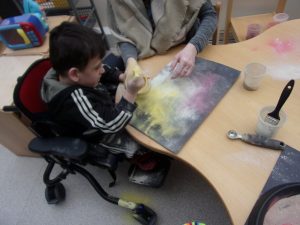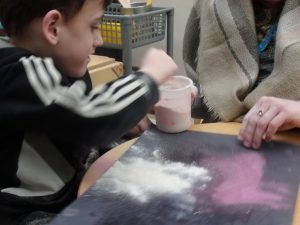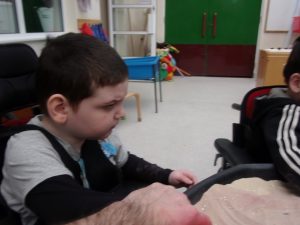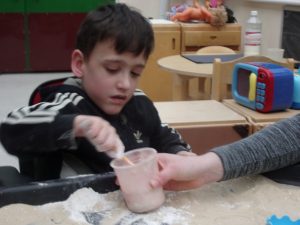 'Art and Music'
Moon Group Monday afternoons are about Art and Music.
Last Monday we played with our voices and different instruments to hear ourselves louder, record and replay our words and songs, and pretend to be famous singers!
It was very good fun and helped build up our confidence and talking skills… then, as every Monday at 2.55, we had our parents and carers to join us for our singing session.
Maybe they should try tubes and microphones too!