Sun Room
Hello
We would like to welcome you to our nursery class.
As a school we work together in partnership with you, to provide a warm, friendly, safe and exciting environment; where children are encouraged to be active learners. We take pleasure in getting to know you and your child. We promote children's independence and develop their interests and curiosity in the world around them.
If you would like to know more, make an appointment to see us at reception 0117 903 0255
Sarah – Class Teacher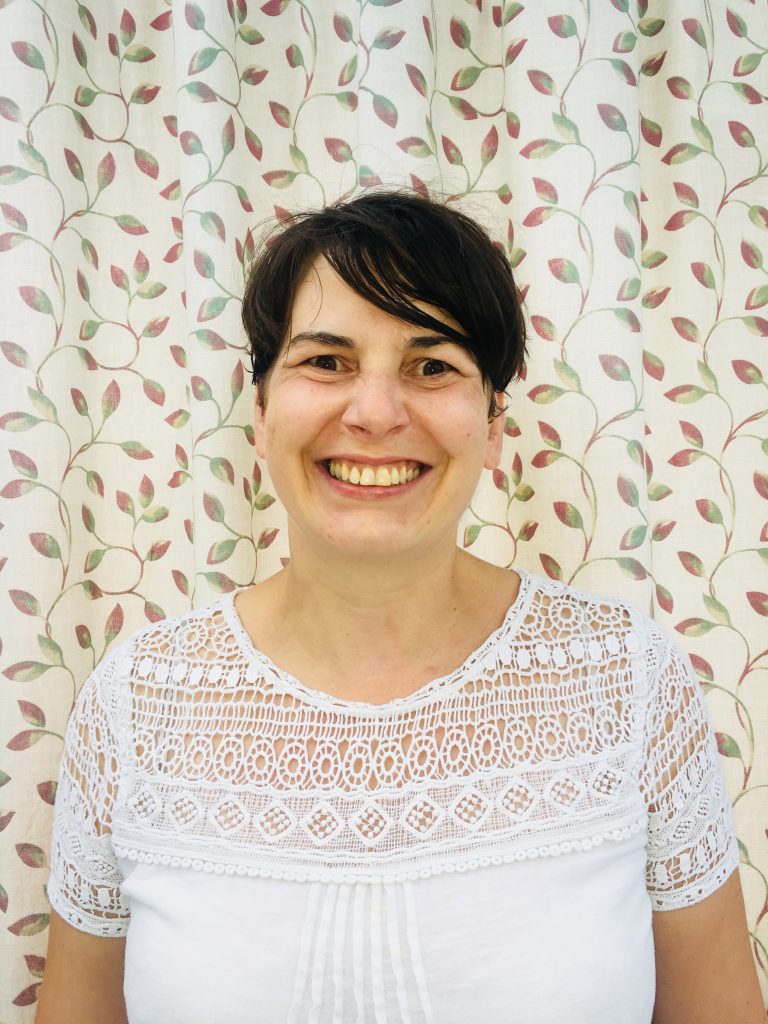 Becky – Early Years Worker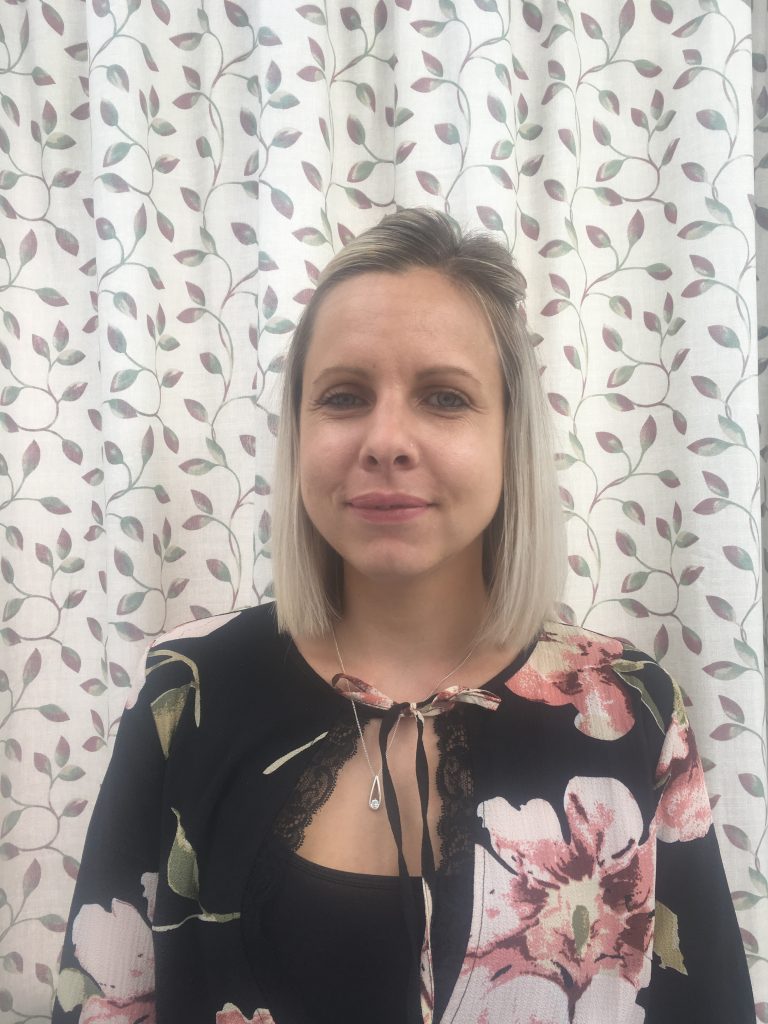 Natalie – Early Years Worker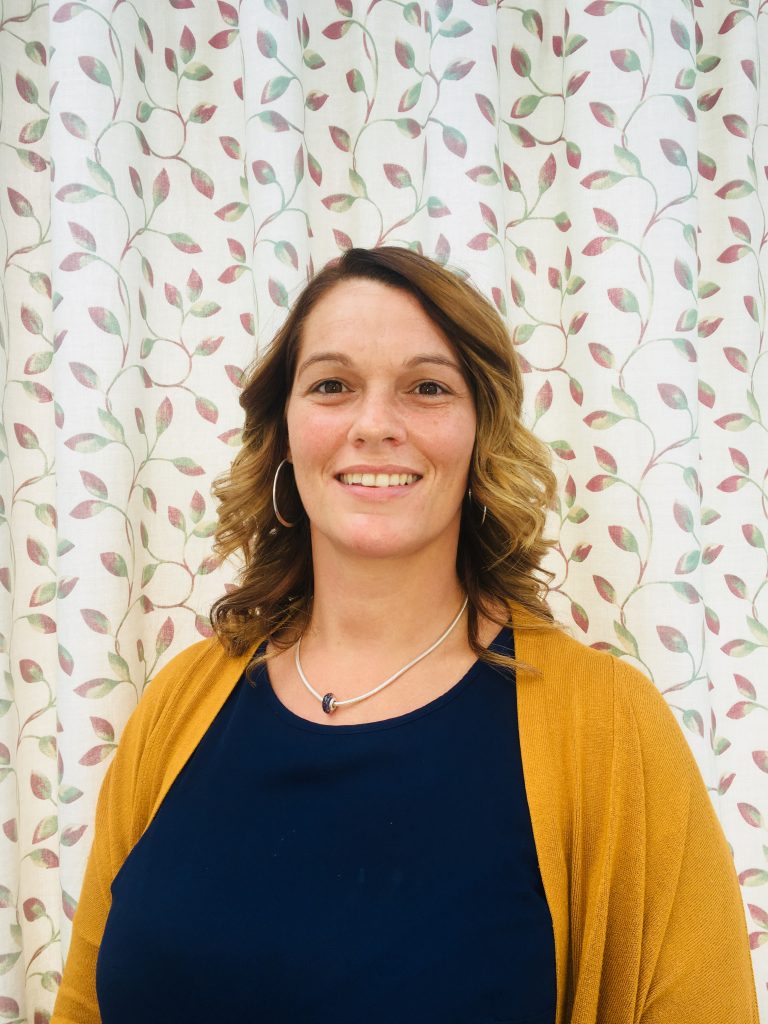 Gallery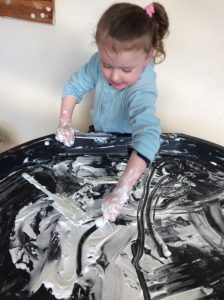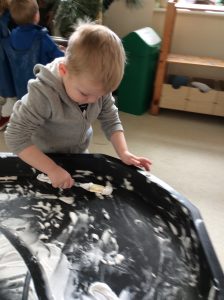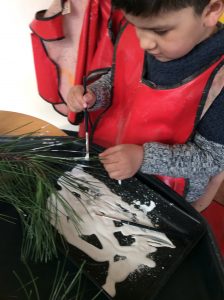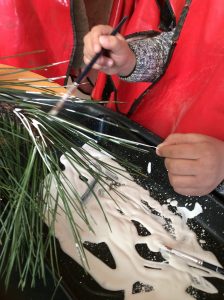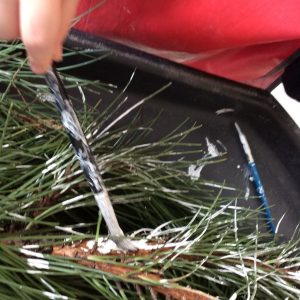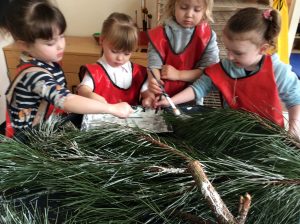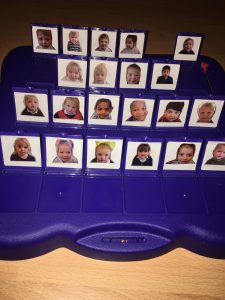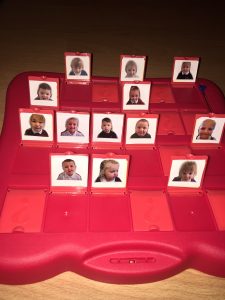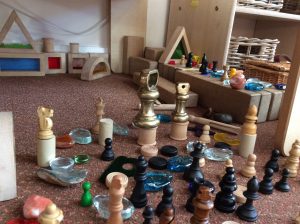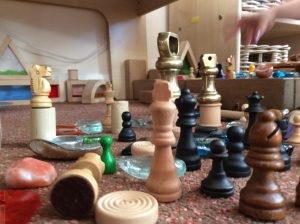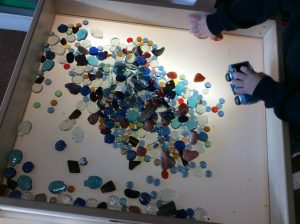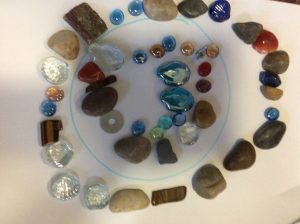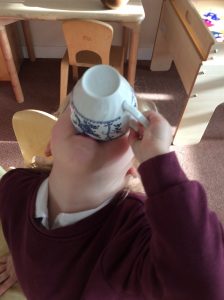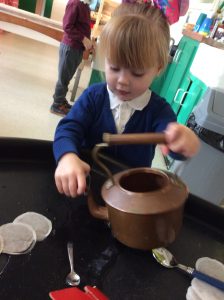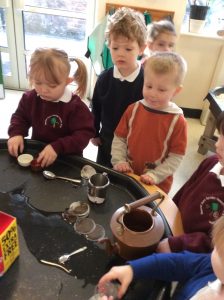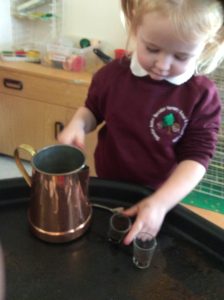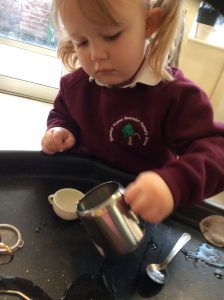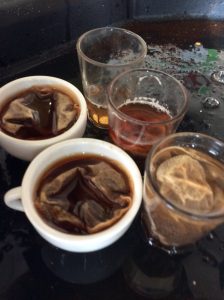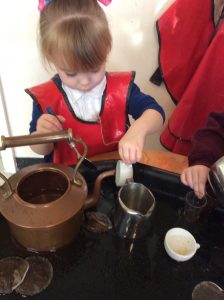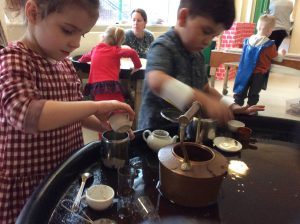 Food Exploration
In Class 2, we investigated the bananas by peeling  cutting, eating, mashing and squashing them with different tools.  We were actively involved and maintained our concentration on our banana investigation for a long period of time.
…It was banana-tastic!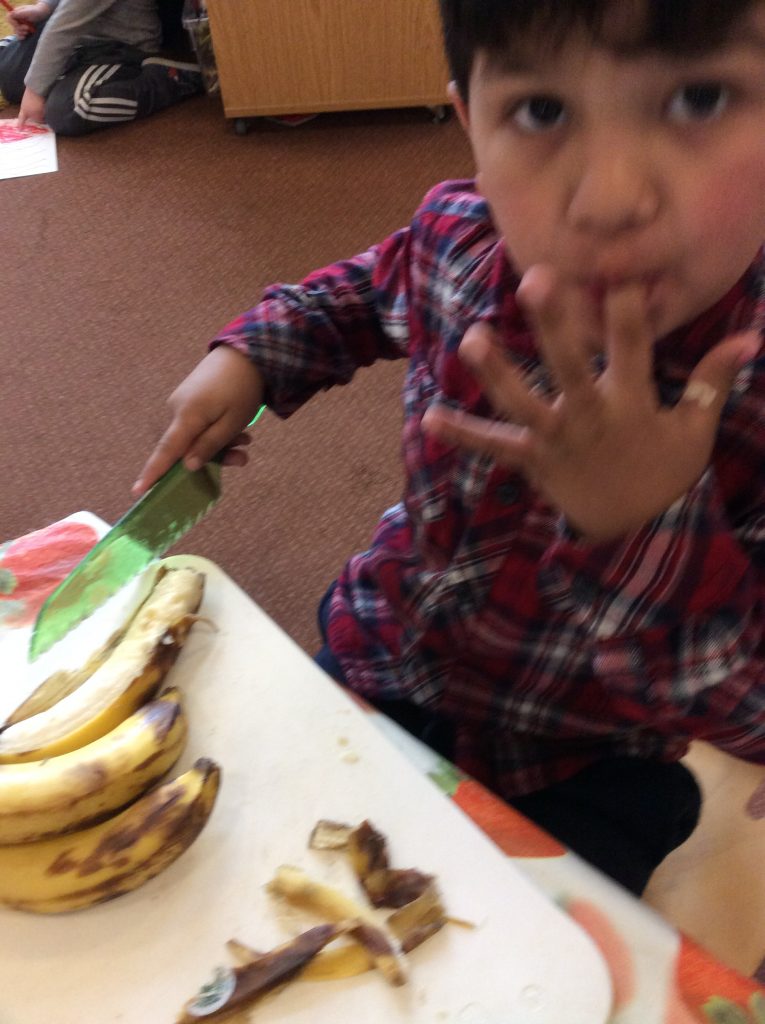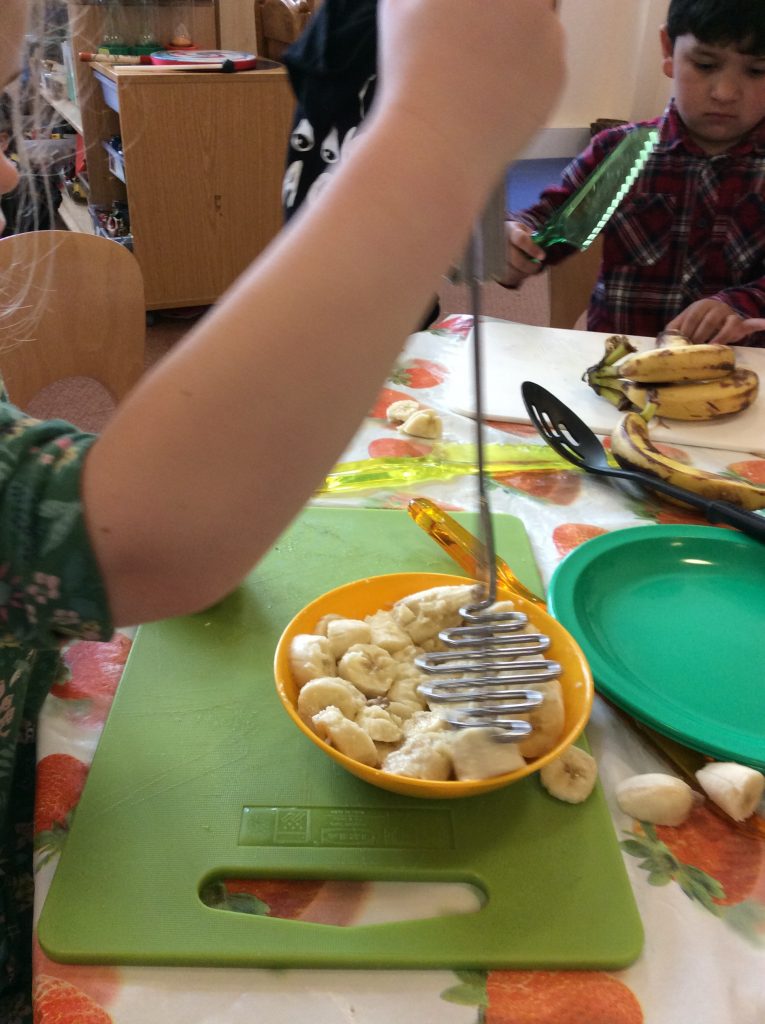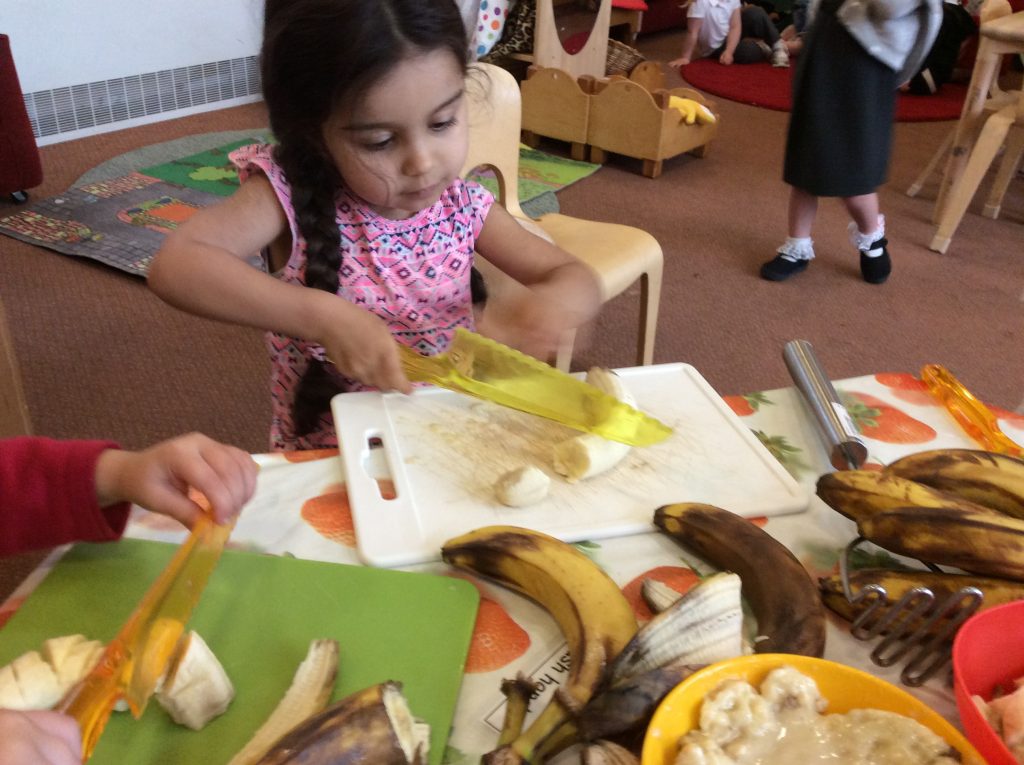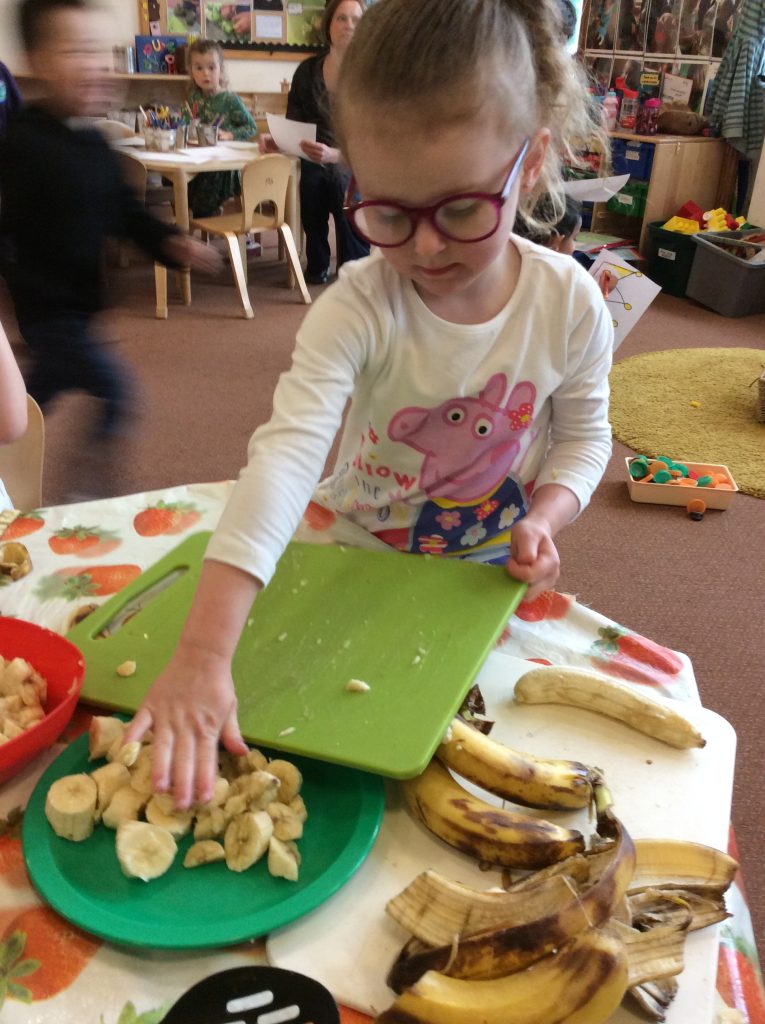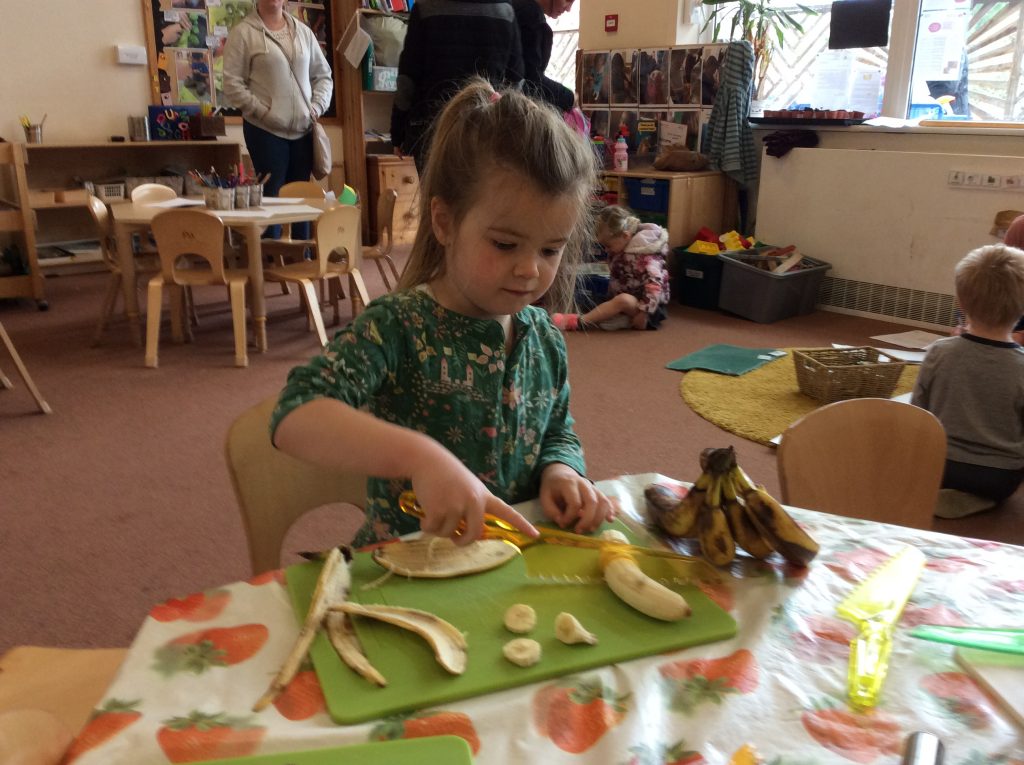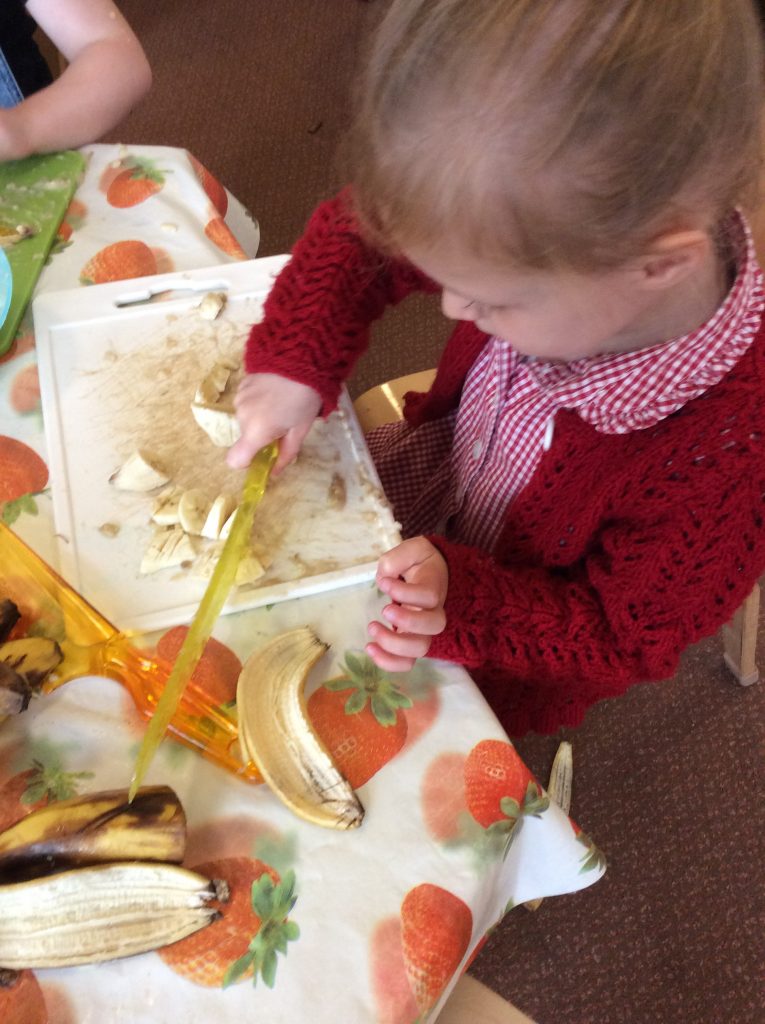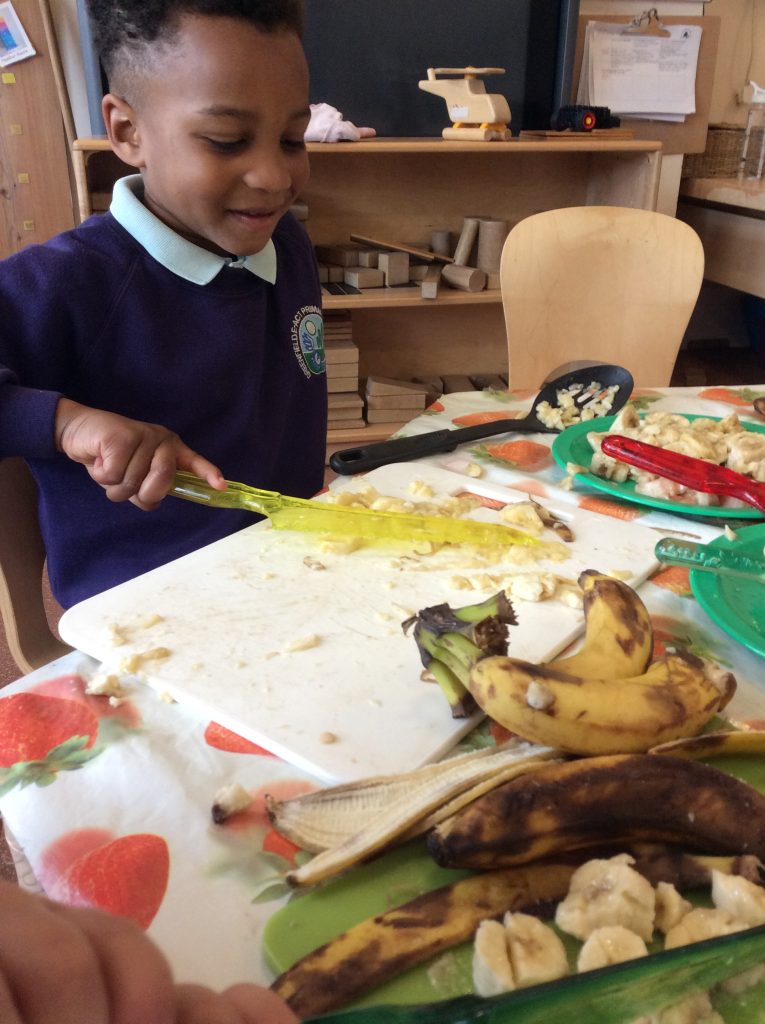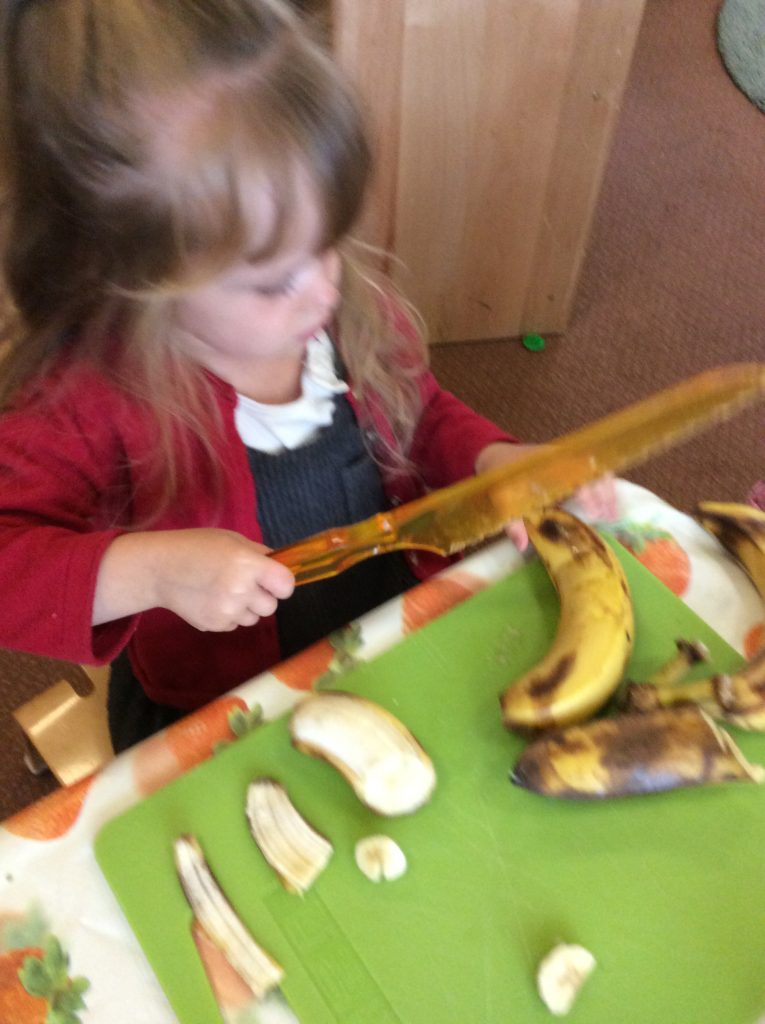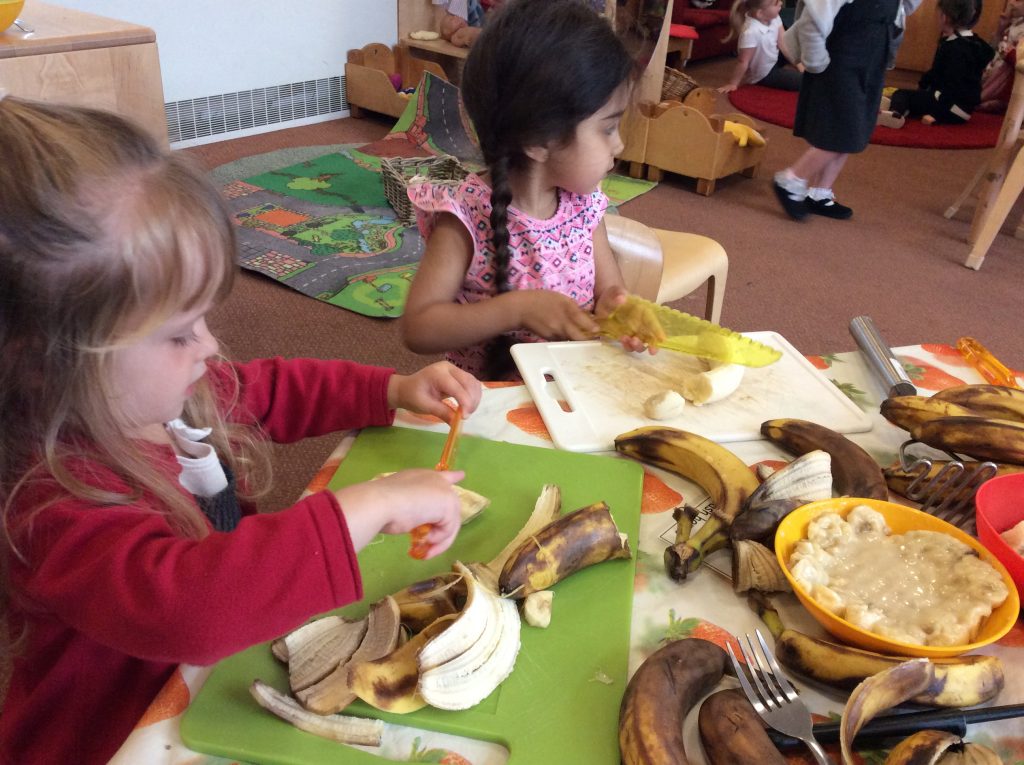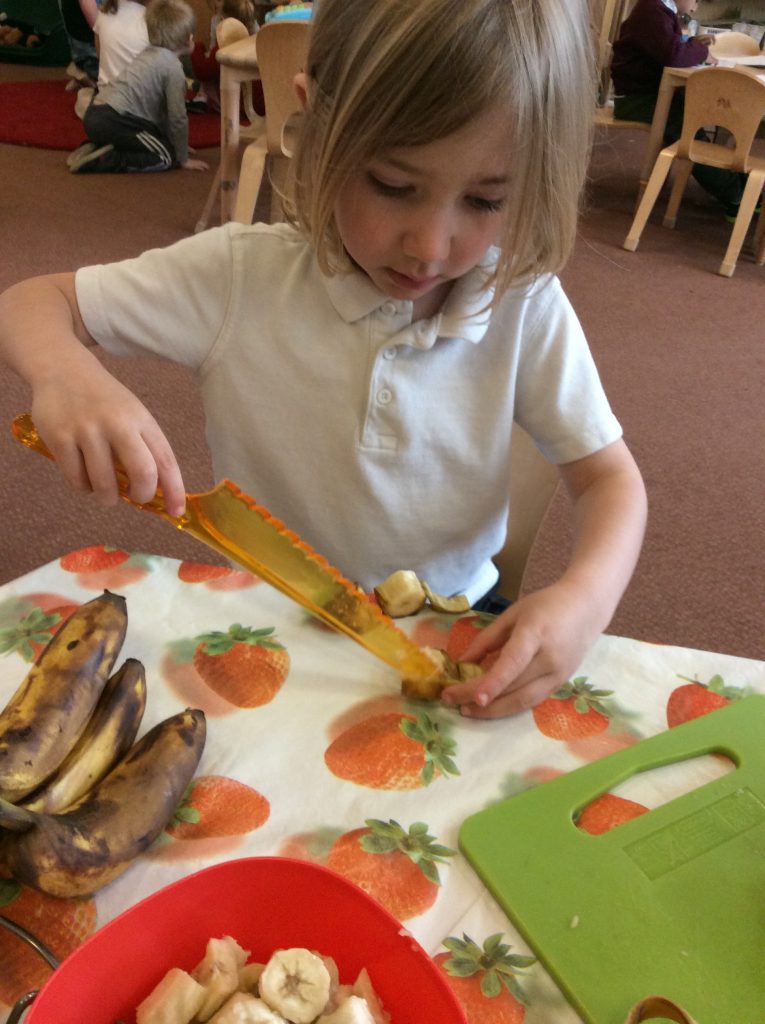 Snow and Frost
We have been eagerly anticipating the snow in Nursery. In Class 2, we decided to be critical thinkers and create our own snow and frost.
We painted evergreen trees with white paint. "It was tricky because the leaves were wiggly."
We also pretended that we had an icy windscreen. We scraped the shaving foam off of a builder's tray using glue spreaders and spatulas.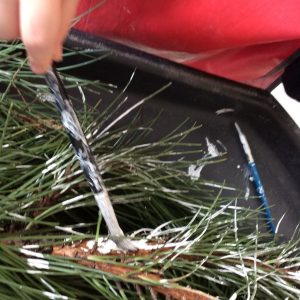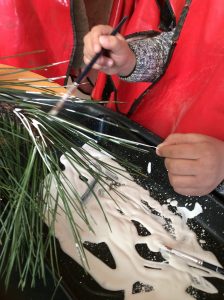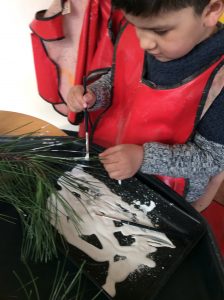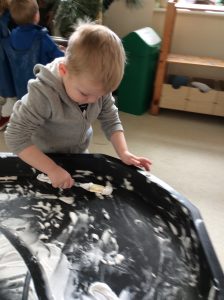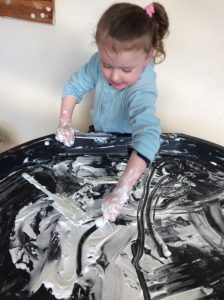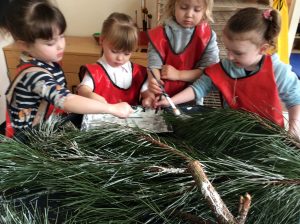 'Class 2 Guess Who?'
In Class 2 we have been practising our turn taking and listening skills and learning how we are the same and different to our friends.
Sarah made a "Class 2 Guess Who?" game. We are looking forward to playing it with each other.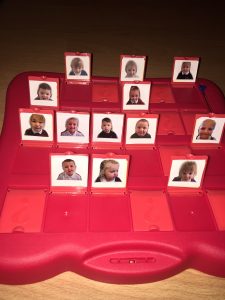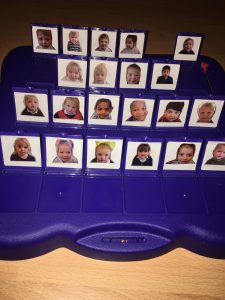 'Loose Parts'
We have been placing and arranging loose parts in Class 2.
"In any environment both the degree of inventiveness and creativity, and the possibility of discovery are directly proportional to the number and kind of variables in it."
Simon Nicholson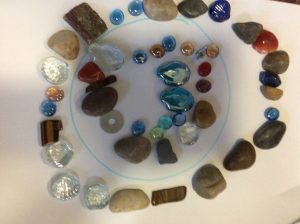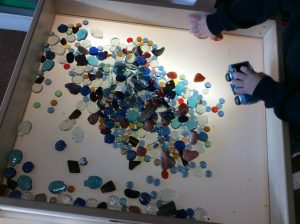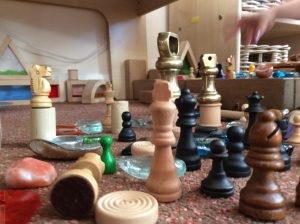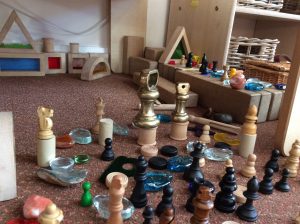 'Time For Tea'
We have been curious and have been learning about how to make tea. We learnt about how to dilute and make stronger tea.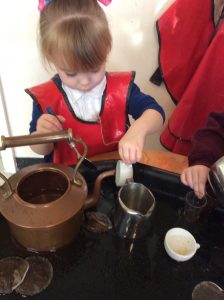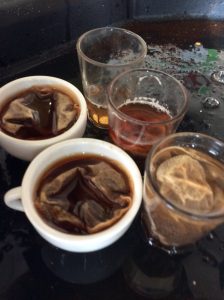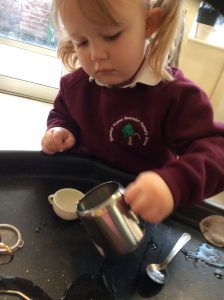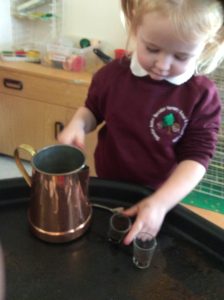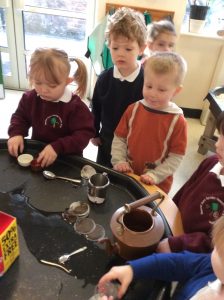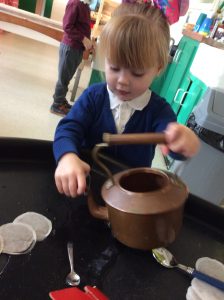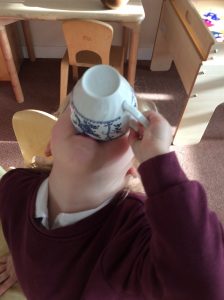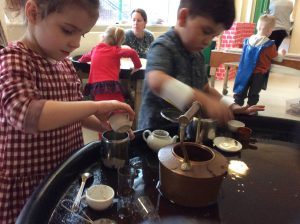 'Sprouts'
In Class 2 we have been investigating sprouts.
We thought it could be a beanstalk. We noticed they were "ball" shaped. We then decided to further explore the sprouts. We were curious, what is inside? We peeled the leaves one by one. The sprouts got smaller and smaller.
We cooked the sprouts, they tasted of "leaves." At recall time one of us decided we wanted to roll the sprout, like a ball. We discovered it didn't roll in a straight line! We inspected the sprout. It had, "a bit missing."
Lots of learning and discovery resulted from our sprout exploration.