Class 1
Hello
We would like to welcome you to our nursery class.
As a school we work together in partnership with you, to provide a warm, friendly, safe and exciting environment; where children are encouraged to be active learners. We take pleasure in getting to know you and your child. We promote children's independence and develop their interests and curiosity in the world around them.
If you would like to know more, make an appointment to see us at reception 0117 903 0255
Gallery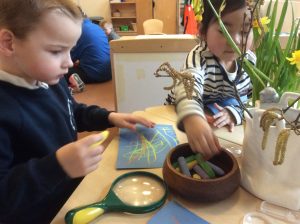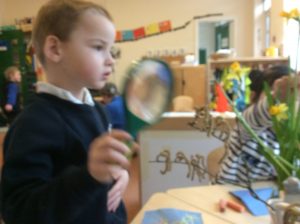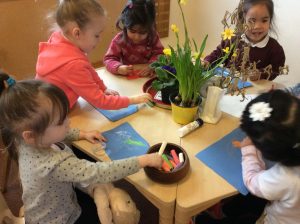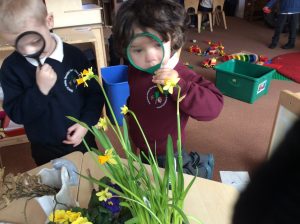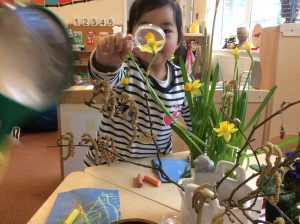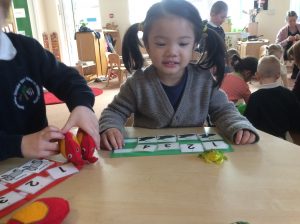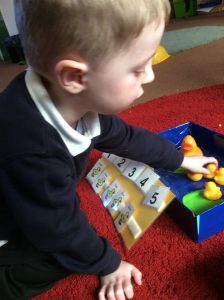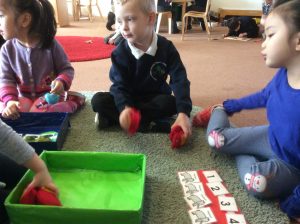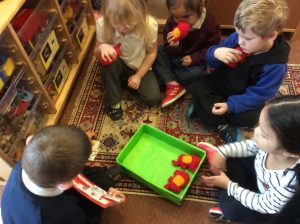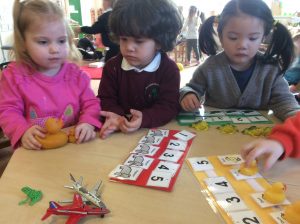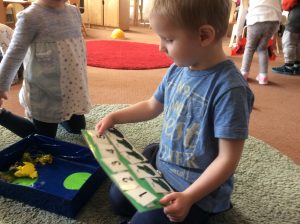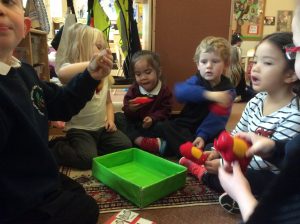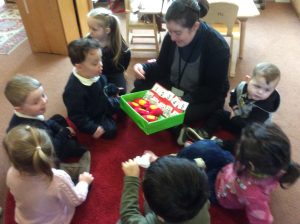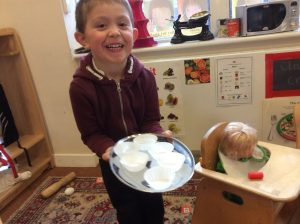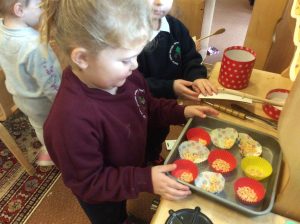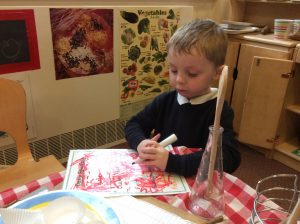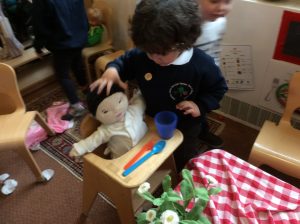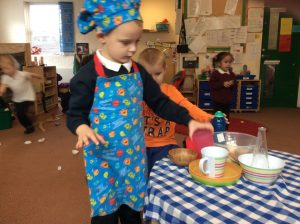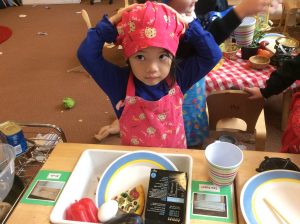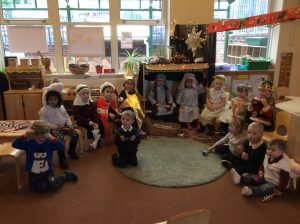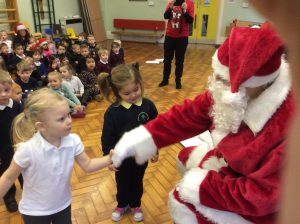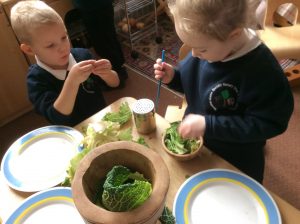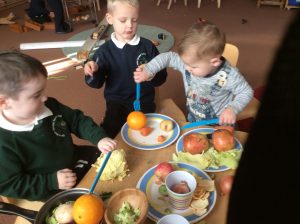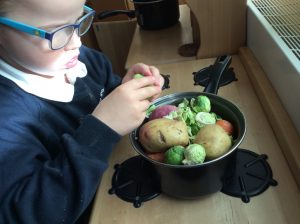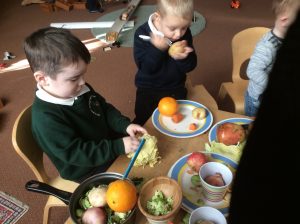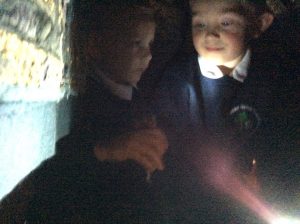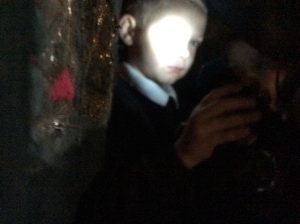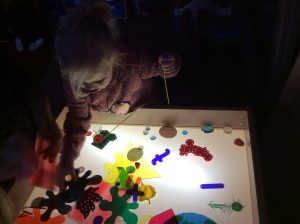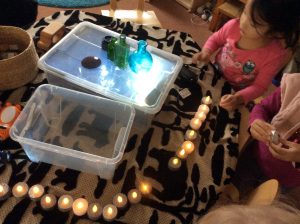 "Spring Flowers"
In Class 1 we have been looking carefully at some Spring flowers. Some of us chose to look through the magnifiers to see the flowers close up and some of us wanted to represent the flowers with the colourful chalks. We all were very focussed and concentrated well as we found out more about the flowers. We used our senses to see, feel and smell the flowers and we learnt new words about them like "petal" and "stem"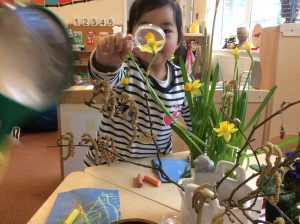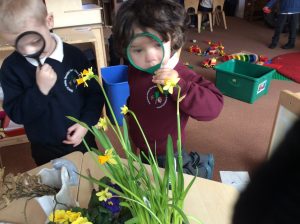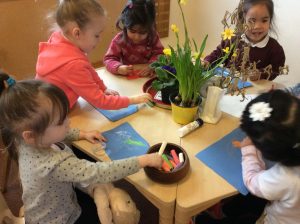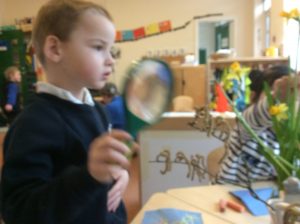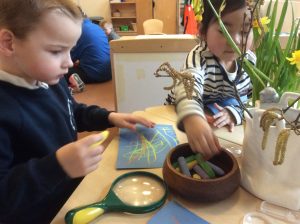 Number Rhymes
We have been learning some number rhymes in class 1. 5 little speckled frogs, 5 little ducks and 5 elephants.
The children have really been enjoying using the props to go with each song. Some of them are beginning to recognise the numerals up to 5 and are learning how to count one more and one less each time.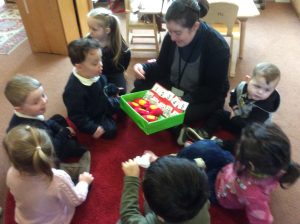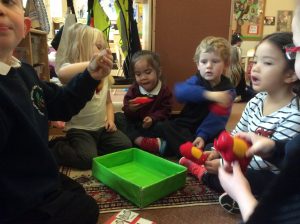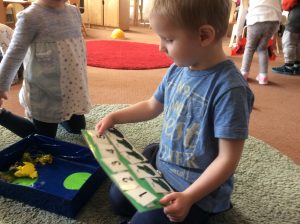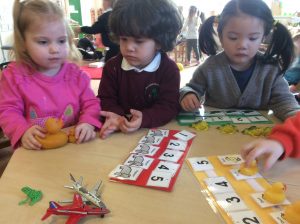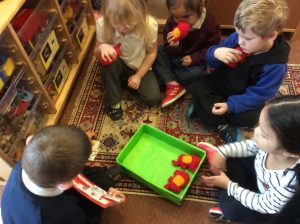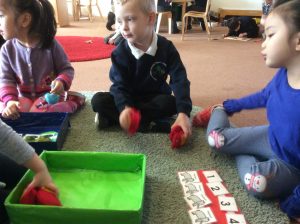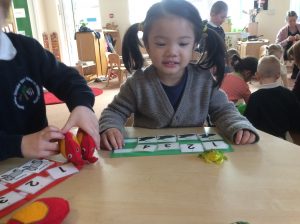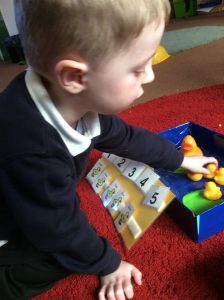 'Cafe'
We have been acting out the roles of waiters, chefs  and customners in the cafe this week. We take orders and cook them up in the kitchen. Anyone for cappuccino and a panini? Phew it's been hot and busy work.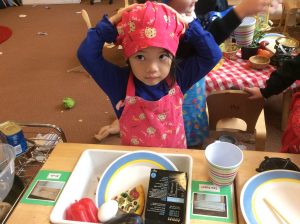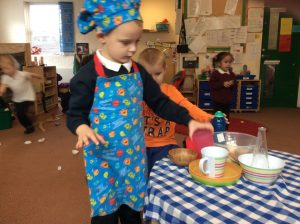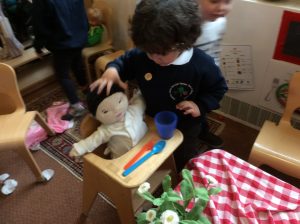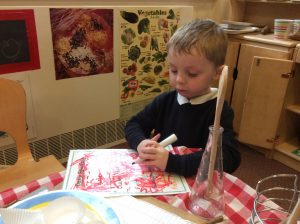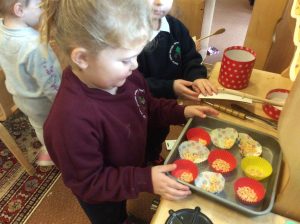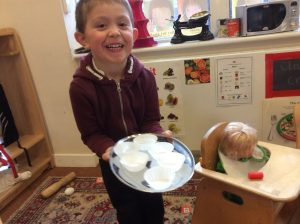 'Christmas Celebrations'
Class 1 had a wonderful Christmas celebration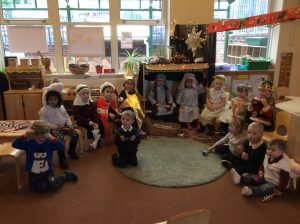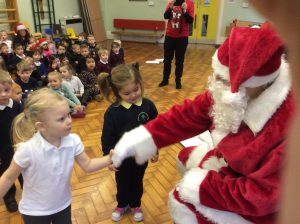 'Real fruits and vegetables'
This term class 1 have been exploring real fruits and vegetables in the role play area. We were really good at concentrating to cut them up and made delicious meals for or friends!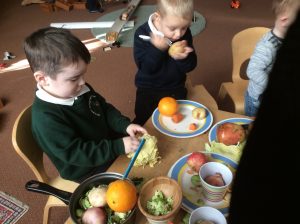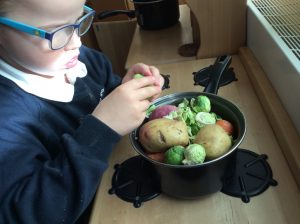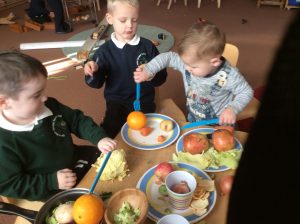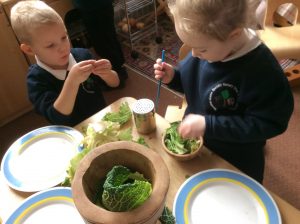 'Light'
We have been interested in exploring different kinds of light. We used torches and tea lights and even a light box. We found the lights very fascinating and spent a long time focussing on different ways to use them.